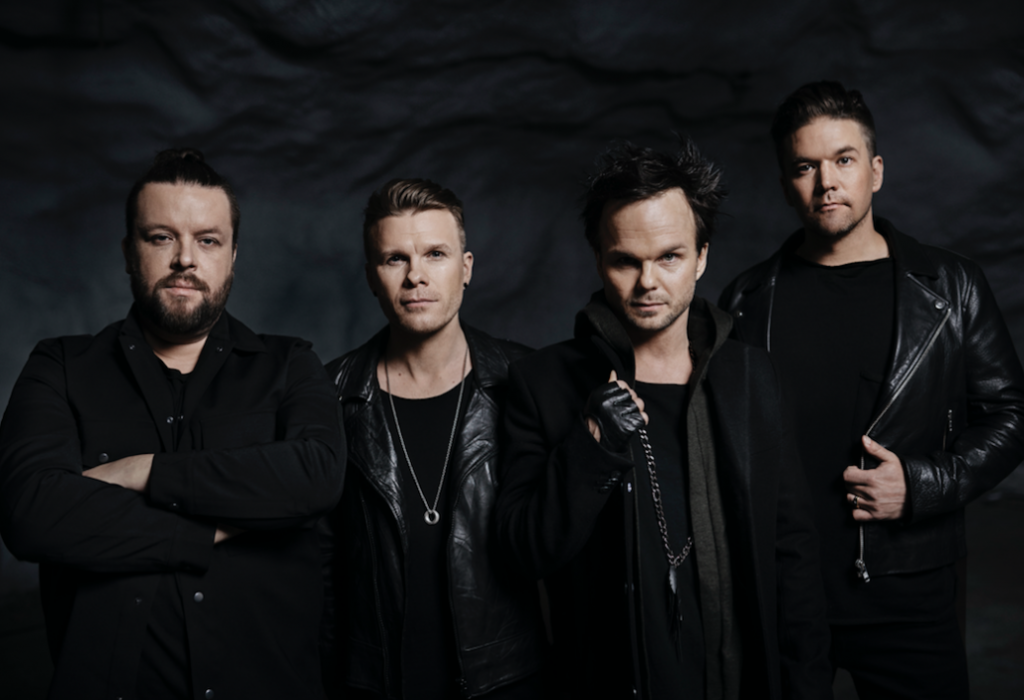 A doce años de su última visita a Chile, la banda finlandesa The Rasmus regresa a Chile para presentarse en noviembre en el Club Chocolate. La agrupación conoció el estrellato mundial con su hit "In the shadows" hace casi 15 años y su reencuentro con la audiencia sudamericana se justifica en la presentación de su más reciente álbum de estudio "Dark Matters" (2017).
Largo camino ha transitado The Rasmus desde su peak de popularidad con "In the shadows", "Sail Away", "No Fear", "First Day of My Life" y sus dos venidas al país en 2006. En 2009 suspendieron un tour continental que los llevaría al entarimado del Teatro Caupolicán, y sumaron tres nuevos títulos a discografía: "Black Roses" (2009), The Rasmus (2012) y el citado "Dark matters".
"Fue extraordinario tocar para el público latinoamericano", recuerda el vocalista Lauri Ylönen. "Lo que más recuerdo es que fue un desborde de energía que nos impulsó a escribir muchas nuevas canciones", agrega el líder de una banda que con "Dark matters" anotó el noveno LP en una carrera que ya va por los 24 años de vida.
Venta de Entradas
Punto Ticket y puntos de venta físicos en Tiendas Hites y Cinemark habilitados de todo Chile, desde el 25 de junio a las 9 am. www.puntoticket.com/the-rasmus
Club Chocolate– 22:00 horas / Evento para mayores de 18 años.
| | | | |
| --- | --- | --- | --- |
| | Precio | Cargo | Precio Final |
| General | $40.000 | $6.000 | $46.000 |
| Descuento Banco de Chile 20% | $32.000 | $6.000 | $38.000 |
| Valor Puerta | $45.000 | $3.600 | $51.750 |
Preventa Exclusiva Clientes Banco Chile desde y hasta el mediodía del 23 y 24 de junio.
20% de descuento pagando con tus tarjetas del Chile, 3, 9 ó 12 cuotas sin interés. Máximo 6 entradas por cliente.
Paga hasta un 25% del valor total con Dólares-Premio
(Visited 44 times, 1 visits today)