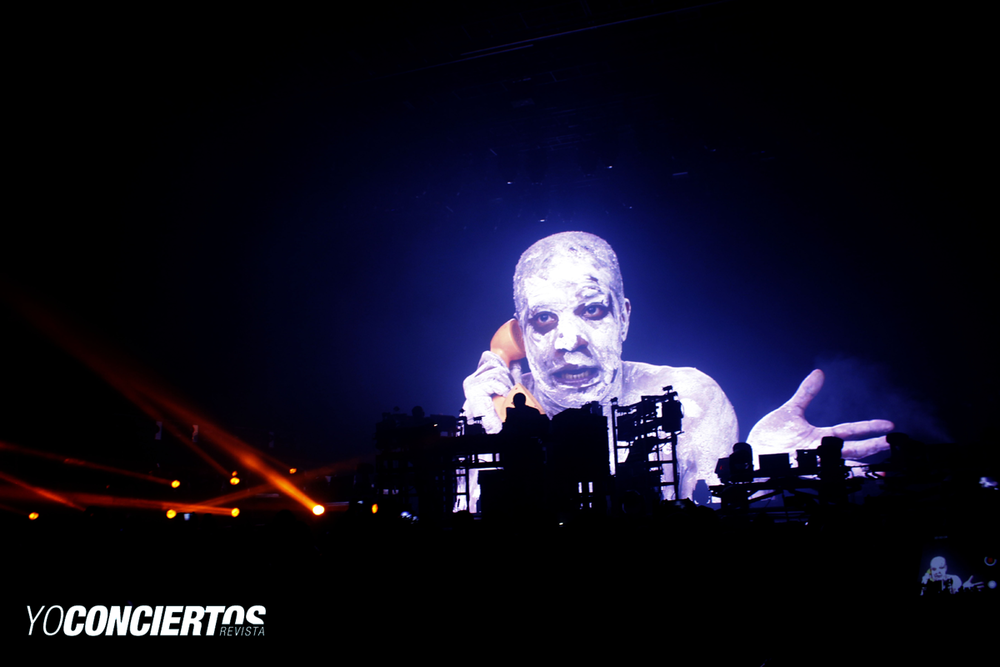 Brasil sumó su segunda edición del festival SÓNAR Sao Paulo, fueron 4 días de tecnología, creatividad y música. El sábado 28 de noviembre se dieron cita al venue Espaço das Américas cerca de 6 mil personas para presenciar lo que sería una noche de música electrónica de alto calibre.
La fuerte lluvia que agitó la noche en Sao Paulo no fue impedimento para disfrutar de los electrizantes shows de The Chemical Brothers, Hot Chip, Brodinski entre otros headliners que desbordaron energía y locura.
Cerca de las 11:00 pm nos acercamos al local, los beats de Bridinski (UK) comenzaban a calentar el ambiente, conversamos con los asistentes y todos esperaban el asalto de los geniales The Chemical Brothers, esto no demoró mucho, a la media noche presenciamos junto a miles de fans un escenario épico y una puesta en escena increíble. Un espacio circular lleno de consolas daría aviso de la llegada del momento épico de la noche.
Los ingleses comenzaron el show compartiendo temas de su nuevo ábum (Born in the Echoes) con una versión de otro planeta de "GO" su nuevo single promocional. Fue un show electrizante lleno de clásicos con canciones como "Hey Boy Hey Girl" "Block Rockin' Beats" y "Galvanize".
Un show que todos deberíamos ver en algún momento de nuestras vidas. Zopelar única artista local saltó al escenario en un espacio mínimo pero que hacia el puente perfecto para esperar al otro gran estelar de la noche "Hot Chip" genios que llenaron el ambiente de una buena dosis de electropop, el toque british perfecto de la noche.
Este es el comienzo de la edición Sudamérica de SÓNAR que se prepara para llegar a países como Argentina (3dic), Chile (5dic) y cerrando en Colombia el próximo 7 de diciembre. Mira aquí la galería de fotos:
(Visited 4 times, 1 visits today)