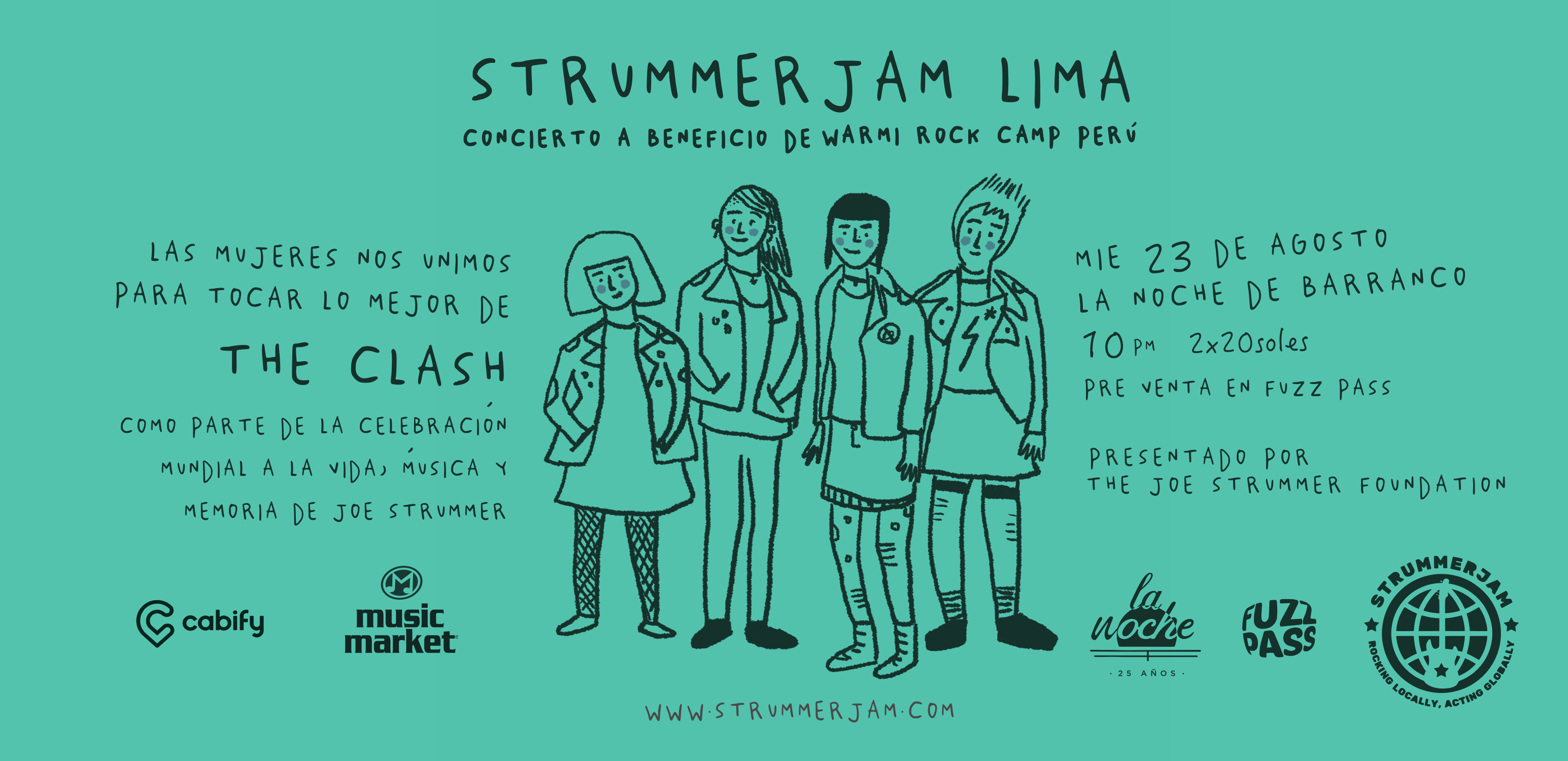 El STRUMMERJAM es una campaña mundial de recaudación de fondos presentado por The Joe Strummer Foundation para celebrar la vida, música y memoria de Joe Strummer, líder de la emblemática banda inglesa de punk, The Clash.
Una serie de eventos pro fondos se llevan a cabo durante todo el mes de Agosto en diferentes partes del mundo, son organizados localmente de manera independiente, con el fin de beneficiar emprendimientos locales  que utilicen la música como herramienta de cambio social. Es una iniciativa que hace un llamado a las personas que creen que la música puede cambiar las vidas de quienes la abrazan, a tomar acción y apoyar los proyectos sociales que generen un cambio positivo en sus comunidades a través de la música.
Hasta la fecha el StrummerJam 2017 tiene 18 eventos registrados en Inglaterra, Estados Unidos, México, Nicaragua, Croacia, España y ahora en Perú.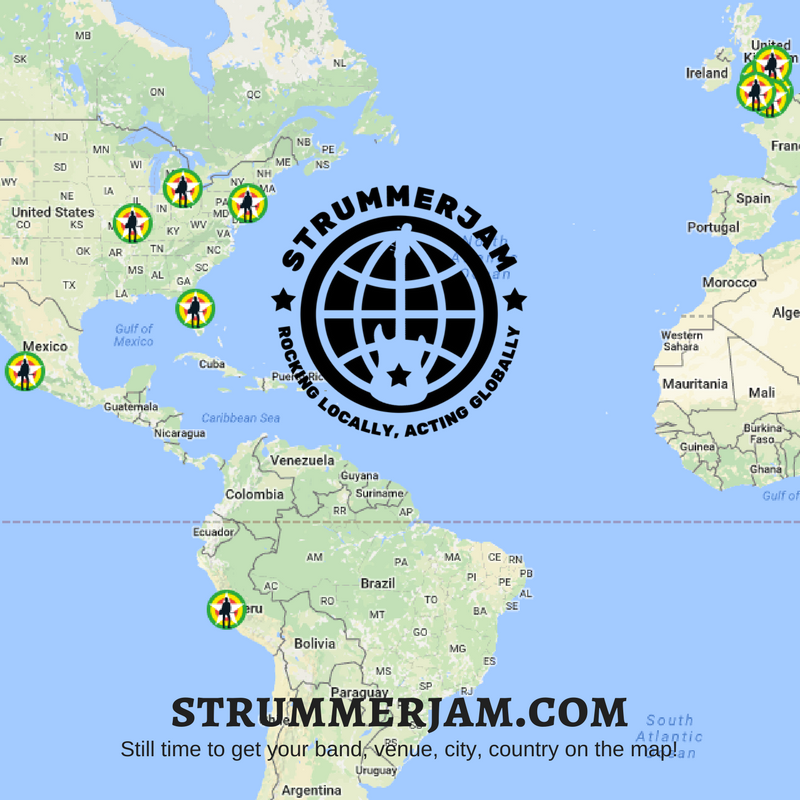 La organización  sin fines de lucro Warmi Rock Camp se suma a esta celebración mundial y presentando el primer StrummerJam Lima, evento que convoca a diferentes mujeres músicos de la escena local para reversionar lo mejor de The Clash. La cita es este miércoles 23 de agosto en La Noche de Barranco. El show es pro fondos las actividades de Warmi Rock Camp, la organización busca contribuir con el desarrollo personal de mujeres a través de la colaboración y creación de música. Las entradas están de venta aquí.
Las bandas invitadas son: Kusama, The Bitches, Catarsis, Cherrylips, La Reina de los Condenados, Veronik, Las Tetris y Janice.
Además del concierto, el evento va acompañado de una campaña online de crowdfunding a través de la cual se podrán recibir donaciones. Dona aquí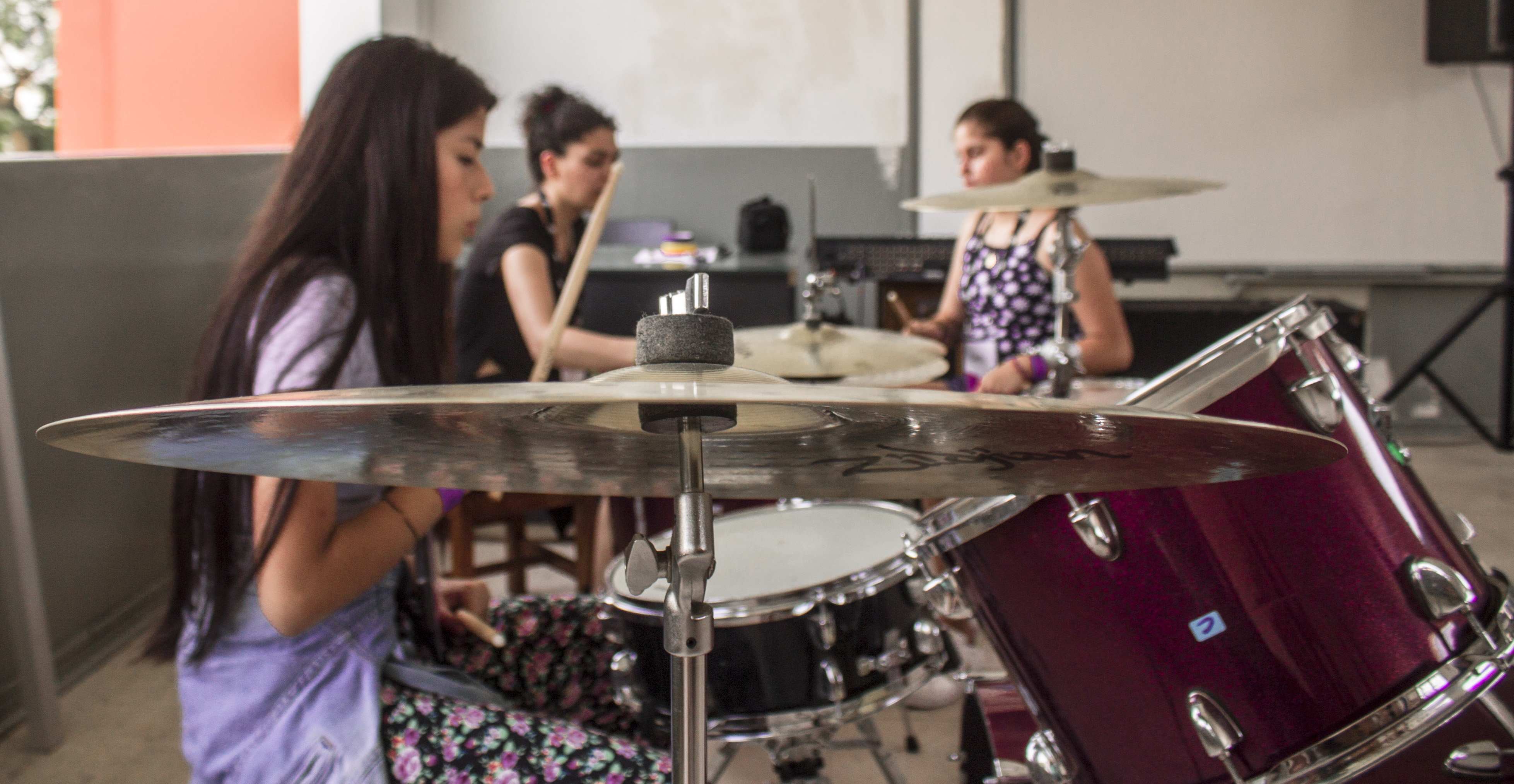 (Visited 20 times, 1 visits today)