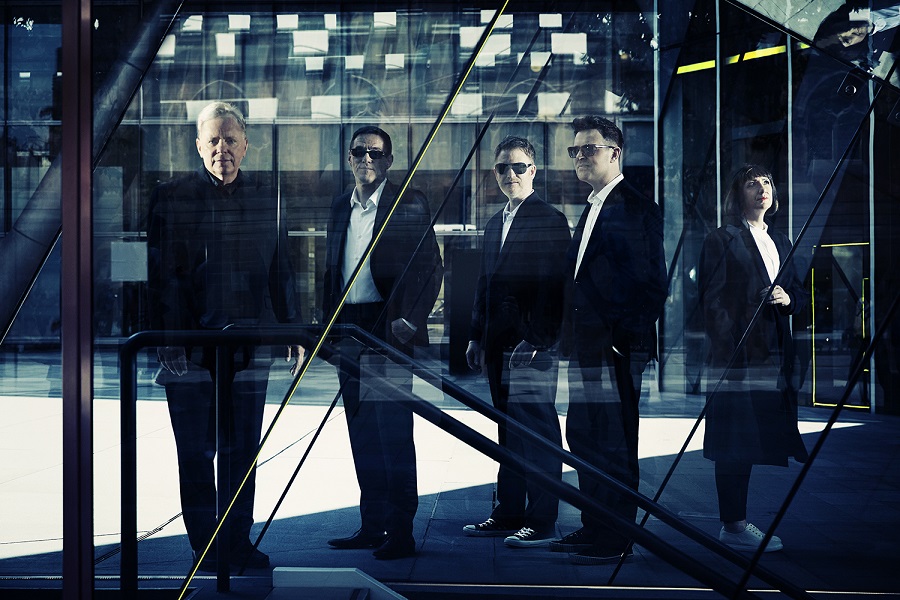 New Order
La agrupación oriunda de Manchester, pionera en el pop de sintetizadores y responsable de himnos como "Blue Monday" y "True Faith", recalará en el clásico recinto de calle San Diego el 21 de noviembre.
El conjunto liderado por Bernard Sumner tendrá su cuarto encuentro con el público chileno, incluyendo un inolvidable set en Lollapalooza 2014 en el Parque O'Higgins. El trabajo de estudio más reciente de New Order es "Music Complete" de 2015, cuyo tour mundial les trajo también a Chile y dejó además una presentación en Brixton Academy en Londres cuyo registro de audio perdurará en el tiempo como el disco en vivo "NOMC15", lanzado el año pasado.
Los británicos surgidos de las cenizas de Joy Division con una energía asombrosa y un lenguaje nuevo, han sido sin duda uno de los grupos más relevantes de los últimos 30 años.
Desde un comienzo quedó claro que cambiaría el curso del pop, algo que se confirmó en 1983 con el impacto de "Blue Monday", el tema de baile más vendido de la historia y que se ha convertido en un verdadero himno. Después continuaron con un puñado de obras maestras como "Power, Corruption & Lies", "Brotherhood", "Low Life", giras mundiales, incontables reconocimientos y el legado de gloriosas canciones que continúan inspirando a miles de grupos y artistas en todo el mundo.
La influencia de New Order ha sido reconocida por artistas tan diversos como Radiohead, Arcade Fire, The Killers y The National. Su discografía arroja títulos ineludibles, como "Power, Corruption & Lies" y "Republic", que este año cumplieron 35 y 25 años desde su lanzamiento, respectivamente.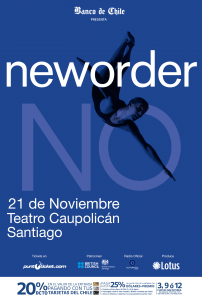 Venta de Entradas: Punto Ticket y puntos de venta físicos en Tiendas Hites y Cinemark. A todo público desde el 1 de septiembre al mediodía. puntoticket.com/new-order
Preventa Exclusiva Clientes Banco Chile30 y 31 de agosto.
·20% de descuento pagando con tarjetas del Chile 3, 9 ó 12 cuotas sin interés. Máximo 6 entradas por cliente.
·Paga hasta un 25% del valor total con Dólares-Premio.
·Hasta agotar stock de 1 mil tickets, distribuidos proporcionalmente en las localidades.
(Visited 10 times, 1 visits today)