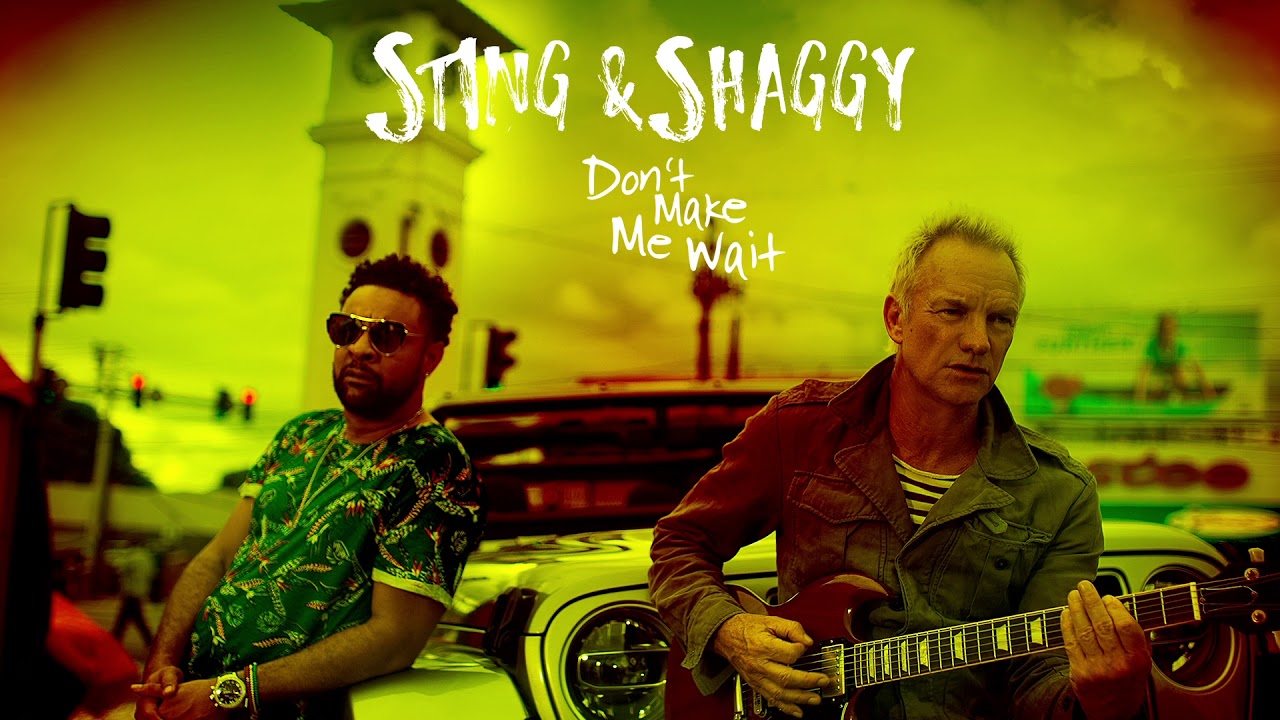 A espera acabou! Sting disponibiliza hoje a canção "Don't Make Me Wait", com a participação do cantor jamaicano Shaggy. Ouça e baixe aqui:
A música marca o primeiro lançamento de uma série de gravações feitas pelos artistas em sessões de estúdio na
Jamaica. A canção é produzida pelo americano Shaun Pizzonia (Sting International), que também assinou a produção do primeiro mega hit de Shaggy, "It Wasn't Me", de 2000, além de outras músicas como "Boombastic", "Angel" e "Oh Carolina". No final do ano passado o cantor e compositor lançou o DVD "Sting: Live At The Olympia Paris", que celebra os melhores momentos de sua carreira, que conta com nada menos que 16 prêmios Grammy. O set list traz interpretações surpreendentes das novas faixas de seu álbum mais recente, "57th & 9th", lançado em 2016, e inclui também o single "I Can't Stop Thinking About You" e a épica "50,000", além de canções do The Police e da carreira solo de Sting. Gravado na capital francesa, em abril de 2017, o show foi descrito como "um espetáculo de uma vida", pelo The Vancouver Globe & Mail.
(Visited 9 times, 1 visits today)