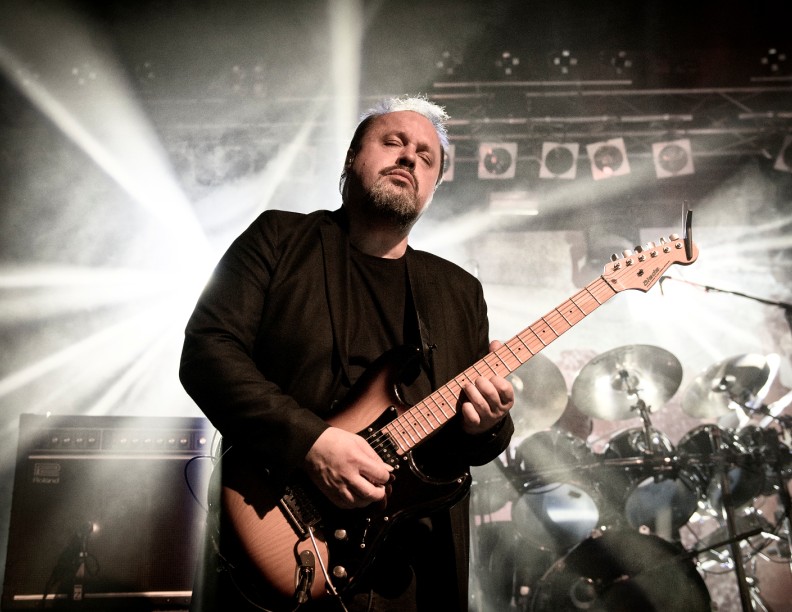 Marcando su debut en Chile como solista, el reconocido guitarrista de Marillion, Steve Rothery fija un especial concierto para el lunes 4 de diciembre en el Teatro Nescafé de las Artes, junto a su banda, revisando parte del catálogo de s banda primigenia y de su último disco solista.
El concierto se divide en dos sets. Uno de ellos está integrado por canciones del catálogo de los primeros años de Marillon (con Fish como vocalista), como el disco Fugazi de 1984, donde destacaron singles como "Incubus".  Otras que son parte del espectáculo son: Cinderella, Sugar Mice, Chelsea Monday, Garden Party, Market Square, Heroes, White Russians, Kayleigh- Lavender y Heart of Lothian.
Rothery es el guitarrista de Marillon, la banda de rock británica considerada una de las más exitosas del rock progresivo de los 80´s. A la fecha, el grupo ha vendido más de 17 millones de discos.  Por su parte, Rothery ha grabado dos discos con el dúo The Wishing Tree y el 2014, un disco instrumental.
Es considerado un especialista, "creando atmosferas con sonidos ricos y procesando efectos". Para MusicPlayers.com es uno de los mejores guitarristas de rock progresivo, y de él dicen que "nunca intenta destacar, siempre toca por el grupo y no para sí mismo, pero cuando brilla, brilla con fuerza". Lo han comparado con John Petrucci, David Gilmour y Alex Lifeson.
El otro set estará dedicado a 'The Ghosts of Pripyat'  el disco instrumental de Rothery editado el 2014 y que cuenta con la colaboración de Steve Hackett (Genesis) en el tema Morpheus. Los músicos que acompañan a Rotehry son Dave Foster en la segunda, Leon Parr en batería, Yatim Halimi en el bajo, Ricardo Romano en el teclado y  Gabriel Agudo como vocalista.
Valores
Primeras Filas $58.000
Platea Baja Preferencial $42.000
Platea Baja Central $39.000
Platea Baja Lateral $34.000
Platea Alta Central $29.000
Platea Alta Lateral $ 25.000
* Primeras filas incluyen Meet and Greet
A la venta desde hoy, martes 8 de junio, a las 10:00 en Ticketek.cl y Falabella, callcenter 22 690 2000, y en el centro de atención (Antonio Bellet 230, Providencia). También en tiendas The Knife (Eurocentro) y Kmuzzik Sin cargo en boleterías del teatro.
15% Dcto vía trucko.cl hasta el 22 de agosto o hasta agotar stock.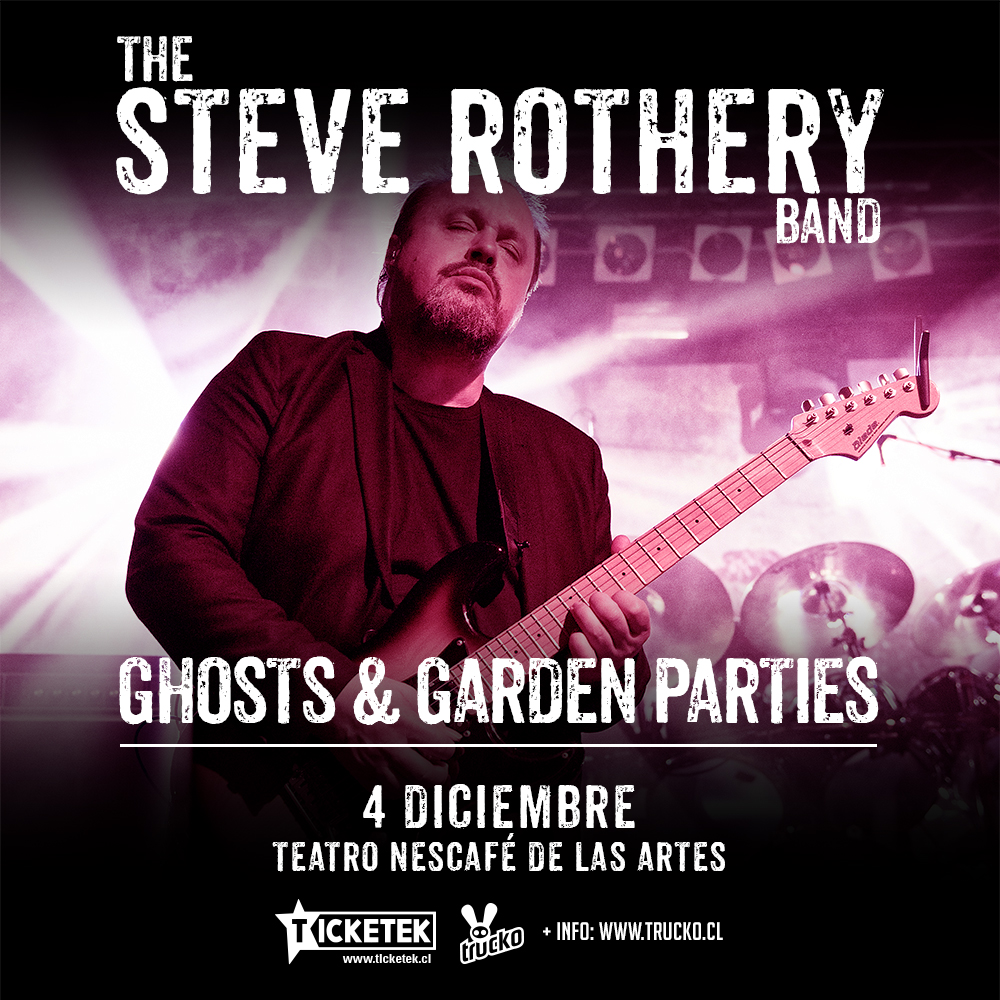 (Visited 10 times, 1 visits today)