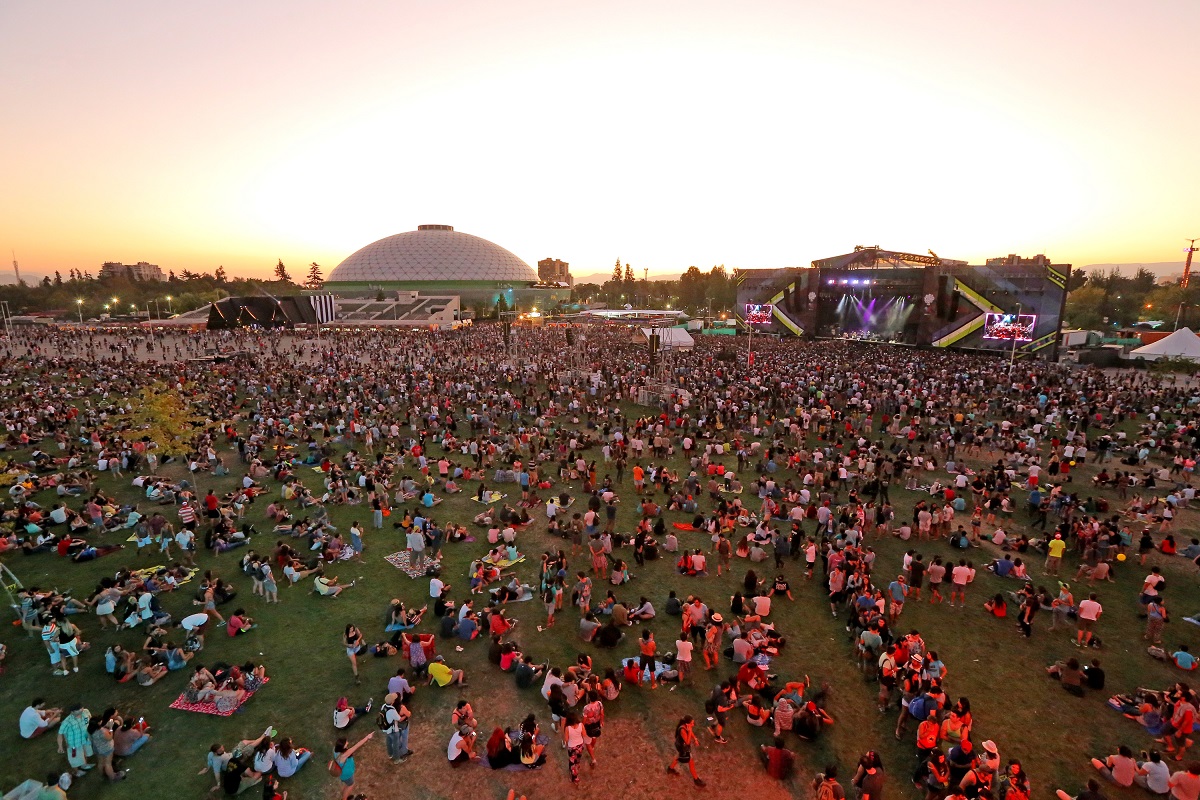 En un camino de siete años Lollapalooza Chile se ha consolidado como una de las plazas más importantes del circuito de festivales en el mundo.  Con importantes actos musicales en sus diversos géneros, desde su primera edición el 2011 ha reunido a más de 900 mil personas y se han presentado cientos de bandas. Hoy para su octava edición da un salto y crece a tres días, siempre en su casa Parque O'Higgins.
Así, el próximo 16, 17 & 18 de marzo, uno de los festivales más importantes del mundo y que vive en nuestro país, reunirá a más de 100 artistas, repartidos en 7 escenarios, entregando una vez más una experiencia incomparable de música en vivo con los mejores exponentes de la música mundial.
También aportando a la sociedad con expresiones artísticas, culturales y medioambientales. Y, como siempre, con espacios para todos, mediante la implementación de diversas Soluciones de Accesibilidad para personas con algún grado de discapacidad y quieran ser parte de esta experiencia musical.
Los últimos años ha superado sus propias marcas y ha hecho historia, al transformarse en el evento musical más multitudinario del país y de rápida venta al agotar sus dos primeras etapas de venta en menos de 60 minutos.
En sus ediciones previas se han presentado grandes y actuales nombres de la escena, algunos de ellos son: Jane's Addiction, Kanye West, The Killers, Fat Boy Slim, Deftones,  The Flaming Lips, Foo Fighters, Björk, Arctic Monkeys, Pearl Jam, Queens of the Stone Age, The Black Keys, Franz Ferdinand, Deadmau5, A Perfect Circle, Soundgarden, Red Hot Chili Peppers, Nine Inch Nails, New Order, Arcade Fire, Jack White, Robert Plant, Kings of Leon, Skrillex, The Smaching Pumpkins, Calvin Harris, Florence and The Machine, Eminem, Metallica, The xx, The Strokes, The Weeknd, Martin Garrix, Duran Duran, Jack Ü, Noel Gallaguer, Mumford and Sons, Franz Ferdinand, Keane, Passion Pit, The Hives,  Alabama Shakes, Flume, Die Antword, Bad Religion, Rancid, Ghost, Twenty One Pilots, Johnny Marr, Lorde, Ellie Goulding, Zedd, Vampire Weekend,  Pixies, The 1975, Tove Lo, y muchos más. 
(Visited 20 times, 1 visits today)