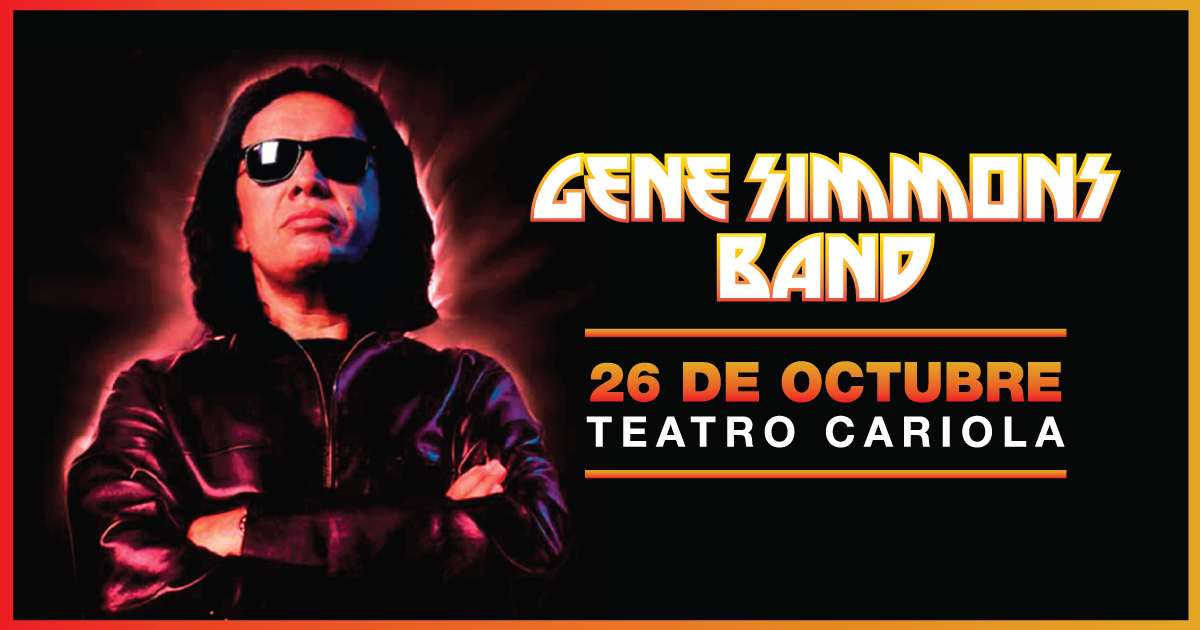 Gene Simmons & His Band aterrizará en Santiago para traer su faceta solista. Esta es la primera vez que Simmons se aventura en una gira donde mostrará lo mejor de una carrera de más de 45 años creando clásicos en el mundo del rock. El show de Gene Simmons este año ha presentado temas de Kiss tales como "Rock and Roll All Nite", "Detroit Rock City" y "Shout It Out Loud", y temas solistas como "Radioactive" y "Sweet & Dirty Love".
Junto a Kiss, Gene Simmons ha vendido más de 100 millones de discos y DVDs a nivel mundial, y continúa agotando las entradas para sus recitales alrededor del mundo, rompiendo récords de venta establecidos por Elvis y The Beatles.
Gene Simmons & His Band está conformado por el guitarrista Phil Shouse, baterista Jarred Pope, guitarrista/bajista Jeremy Asbrock y el guitarrista Ryan Cook, todos miembros de la banda de Nashville Thee Rock N Roll Residency. Los shows de Gene Simmons & His Band están pensados para los fans más acérrimos de la carrera del carismático líder de Kiss, lo que le permite repasar por temas más oscuros dentro de su catálogo, como los temas "Almost Human" y "Got Love for Sale".
Las entradas estarán disponibles a partir del día lunes 3 de julio a mediodía a través del sistema puntoticket.com. 
Cancha preventa y platea preventa: $42.000
Cancha general y platea general: $47.000
Palco: $75.000
(Visited 8 times, 1 visits today)