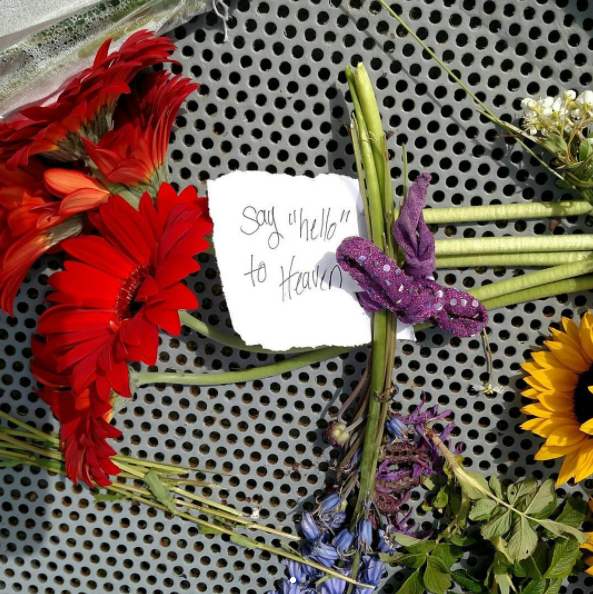 Los fans de Chris Cornell están de luto y rinden homenaje al músico en Seattle (USA) en el lugar que origina el nombre de una de sus bandas "A Sound Garden" un jardín considerado punto turístico por su arquitectura que se encuentra en un jardín rodeado de grandes tubos de más de 21 pies de altura que producen sonidos suaves cuando el viento pasa sobre ellos y que para este día mostraron un gran silencio para despedirlo.
El músico también líder de otras bandas como Temple of The Dog y Audioslave, deja un gran legado de seguidores que lamentan su partida y han improvisado en este lugar un monumento para despedir al artista, las personas se encuentran reuniéndose en este lugar, llevando flores, discos y lloran su partida.
Chris Cornell murió a los 52 años producto de un suicidio en la habitación de un hotel en la ciudad de Ditroid y el mundo lamenta su partida. Sus compañeros de banda como Tom Morello guitarrista de Rage Agains The Machine y con quien compartiría experiencias en Audioslave también ha mandando un mensaje para despedirlo:
"Te quiero, hermano", comenzó el tributo "Gracias por tu amistad, tu buen humor y gran talento, fue un honor conocerte y tenerte como compañero de grupo.
Mira aquí unas fotos que se pueden ver ya en las redes sociales de este homenaje en Seattle:
(Visited 17 times, 1 visits today)