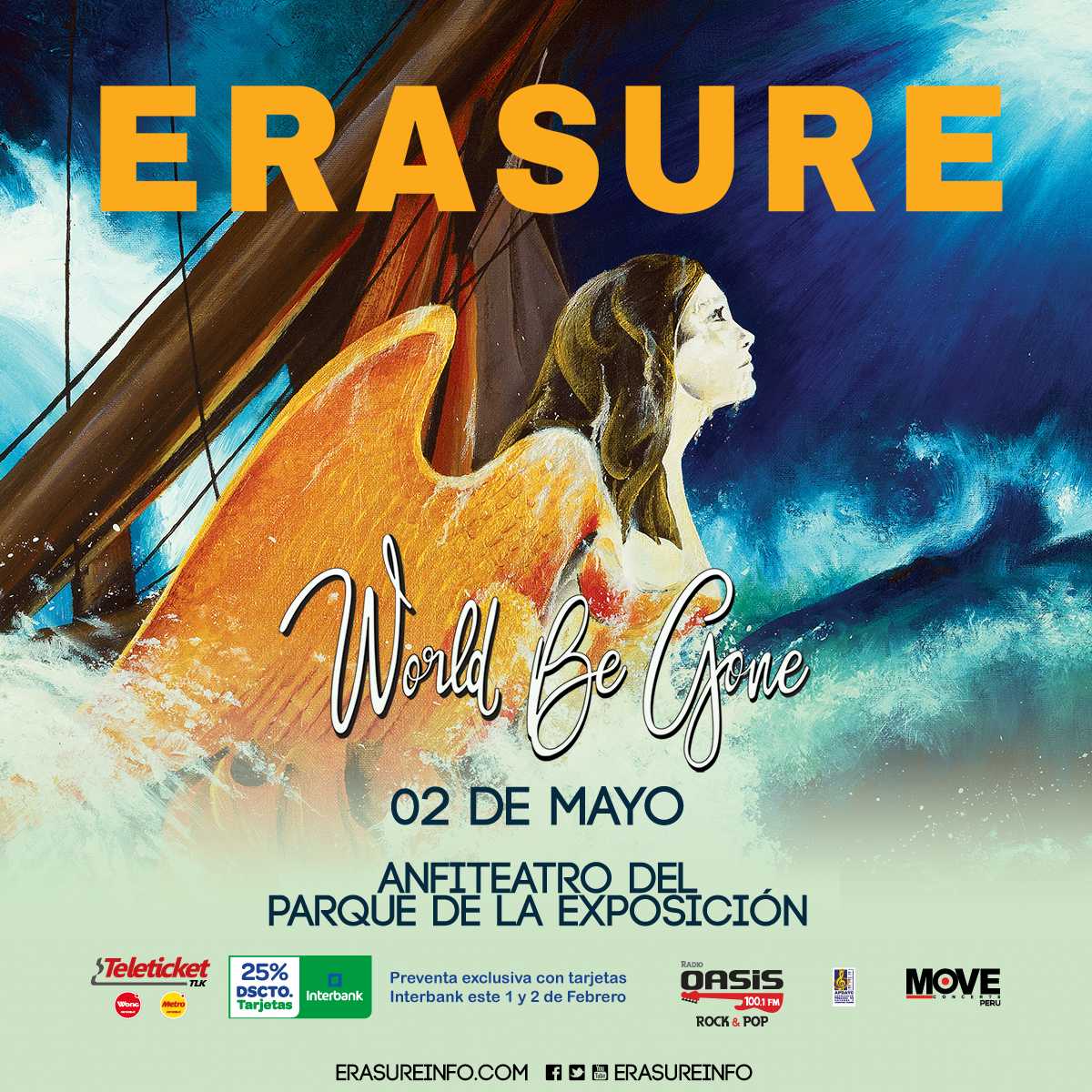 Reconhecido como um dos maiores artistas britânicos da atualidade e destaque da música eletrônica há três décadas, o duo Erasure – formado pelo vocalista Andy Bell e pelo tecladista e guitarrista Vince Clarke – vem ao Brasil com a World Be Gone Tour. Os shows da turnê brasileira acontecem em Curitiba, no Teatro Positivo, no dia 10 de maio; em São Paulo, no Espaço das Américas, no dia 11 de maio; e no Rio de Janeiro, no Vivo Rio, no dia 12 de maio.
Os ingressos para os shows no país podem ser adquiridos por meio do site da Livepass, para Rio de Janeiro e São Paulo, ou da Disk Ingressos, para Curitiba. Veja mais detalhes em "SERVIÇO".
A World Be Gone Tour comemora o álbum homônimo da dupla britânica, dono de sucessos como "Love You to the Sky", "World Be Gone" e "Just a Little Love". Desde seu lançamento, no ano passado, o álbum alcançou o top 10 de vendas do Reino Unido e angariou elogios da imprensa local.
"O triunfo da música pop de protesto bonita de doer" – MOJO

"… a majestade da música eletrônica, sem qualquer esforço" – Electronic Sound

"Indiscutivelmente, um dos seus melhores trabalhos" Louder Than War
As apresentações no Brasil fazem parte do Concerts Series Live Music Rocks, promovido pela MOVE Concerts.
(Visited 16 times, 1 visits today)