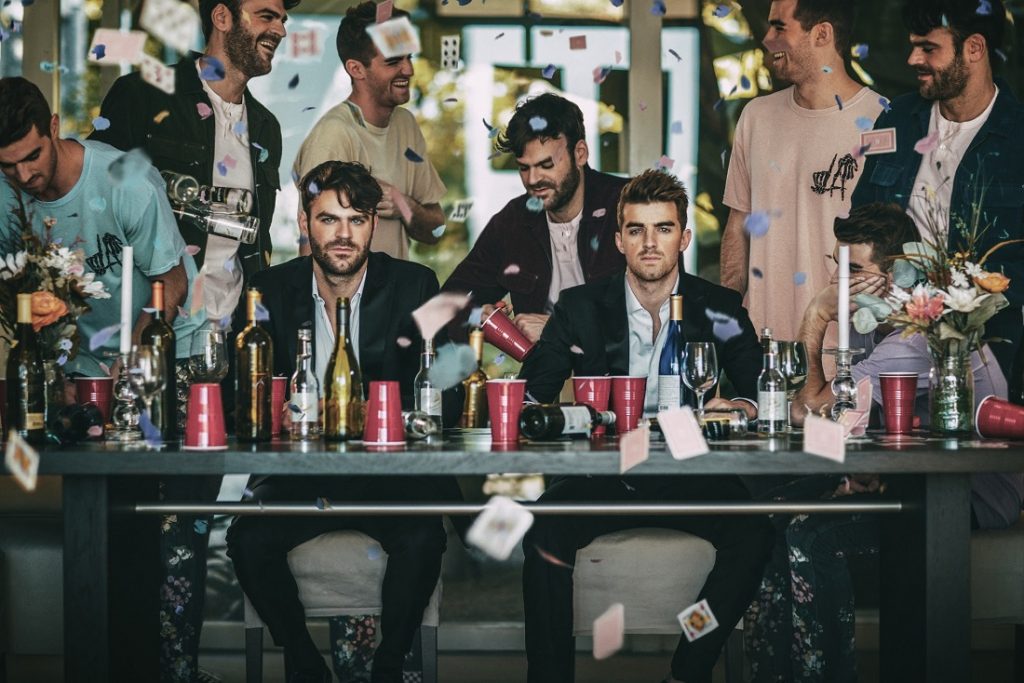 Compuesto por Andrew Taggart y Alex Pall, el dúo The Chainsmokers arribará a nuestro país luego de una fallida presentación en Lolapalooza 2017, por temas de programación. Esta vez los neoyorkinos son una de las cartas fuertes para el concierto "Creamfields Show Aniversario 15 años: The Chainsmokers", que se desarrollará el 4 de octubre en el Movistar Arena.
Con una exitosa carrera, The Chainsmokers es una de las pocas bandas que puede presumir de lograr mil millones de reproducciones en Spotify. Su tema "Closer", es uno de los hits de la banda que nació en 2012, cuyos sonidos electrónicos los han mantenido como favoritos de todo el mundo.
Los temas "Selfie", "Roses", "Don't Let me down" y la misma "Closer" se han posicionado en los top de las listas internacionales y cuentan con millones de reproducciones en YouTube. Asimismo, el dúo ha sido merecedor de un Grammy, un American Music Award, un MTV Europe Music Award y varios Billboard Music Award, entre otros reconocimientos.
El esperado álbum debut "Memories… Do Not Open" de 2017 cuenta con la colaboración de artistas de la talla de Halsey, Louane, Florida Georgia Line, Emily Warren y Coldplay. Y su gira, que lleva el mismo nombre de su disco, los ha tenido recorriendo el mundo entero con excelente crítica y gran repercusión en redes sociales y medios de comunicación.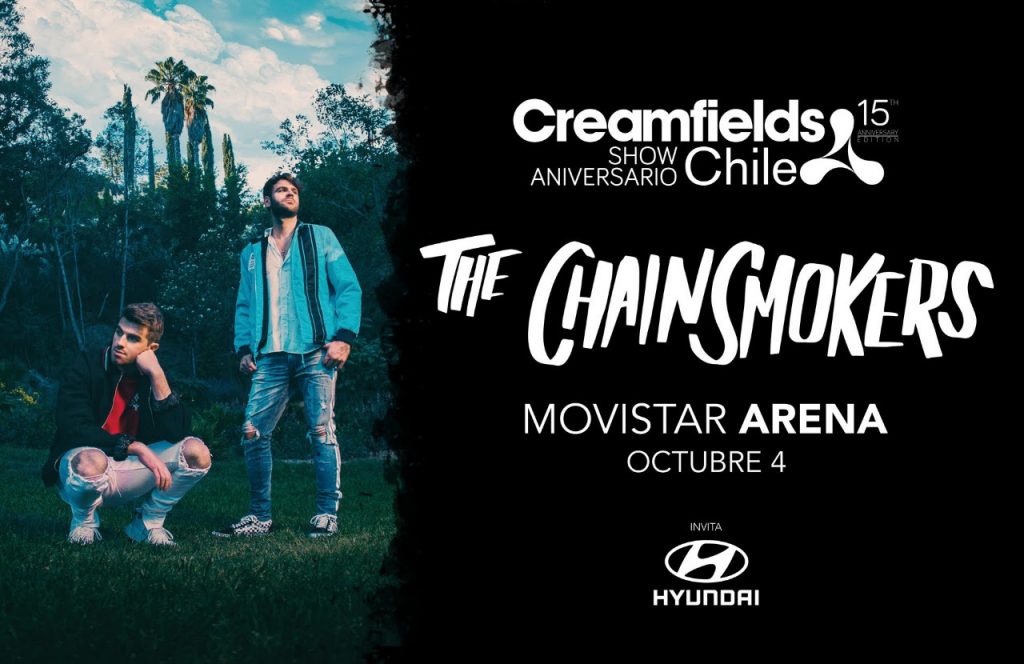 La espera se acorta para los fanáticos chilenos de The Chainsmokers, quienes al fin podrán ver en vivo a una de las bandas del momento en "CreamfieldsShow Aniversario 15 años: The Chainsmokers", evento de celebración previo a Creamfields Chile (17 de noviembre – Club Hípico)
Las entradas para el show de celebración de los 15 años de Creamfields en nuestro país, el próximo 4 de octubre en el Movistar Arena, van desde los $28.000 a los $50.000 y estarán a la venta a partir de este jueves 12 de julio través de Puntoticket, (Valores más cargos por servicio)
(Visited 11 times, 1 visits today)