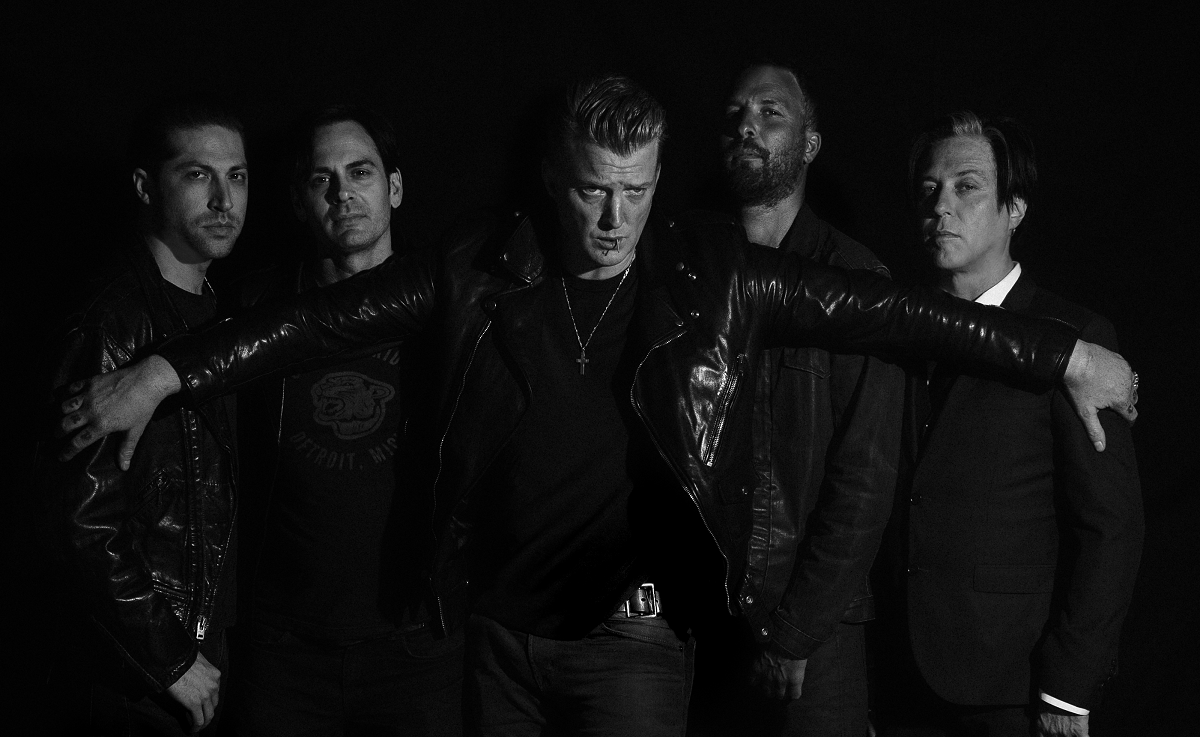 Queens Of The Stone Age, una de las últimas grandes bandas de rock de nuestros tiempos, retorna a Santiago y al Movistar Arena para presentar su más reciente álbum "Villains". El conjunto liderado por el carismático Josh Homme tendrá el próximo 21 de febrero su cuarto encuentro con el público chileno, a más de tres años de su más reciente visita, también en el coloso del Parque O'Higgins.
El séptimo álbum de Queen of The Stone Age, Villains, lanzado el 25 de agosto en Matador Records, ha robado los corazones y las almas de la población amante de la música (y compradora) de todo el mundo. El álbum debutó en el # 1 en el Reino Unido, Australia, Canadá, Holanda, Nueva Zelanda, Suiza y Portugal, # 2 en Alemania, Austria, Bélgica, Finlandia, Noruega e Irlanda, # 3 en el Billboard 200 y # 1 en el Chart Álbum de Estados Unidos, # 4 en el chart internacional de Japón y # 5 en Italia, transformándose fácilmente en la semana de ventas globales más grande de los siete álbumes de Queens.
Los primeros siete días de vida de Villains también vieron que casi 100.000 álbumes de vinilo se vendieron en todo el mundo. El disco se convirtió en el vinilo #1 en el Reino Unido, Estados Unidos y Alemania. En otras buenas noticias en el frente interno de la banda en Estados Unidos, Villains también ocupó el lugar número 1 en las listas de Álbumes Alternativos, Hard, Rock, Internet y # 2 en la lista de venta Digital del Álbum.
Con el improbable emparejamiento del productor Mark Ronson y Queens Of The Stone Age y que ahora es un éxito científicamente comprobado, Joshua Homme, Troy Van Leeuwen, Dean Fertita, Michael Shuman y Jon Theodore, han tomado las nuevas canciones para una gira mundial de Villains que comenzó en Estados Unidos y que ahora continúa el viaje en América Latina.
Con más de 20 años de carrera, la banda californiana se ha hecho un nombre por desafiar sus propios límites. Dos de sus discos (Rated R, de 2000, y Songs for the Deaf del 2002) dejaron una huella imborrable en el inicio del milenio. Por más de 10 años convivieron con el éxito que les otorgó la exposición de sus singles "No one knows" y "Go with the flow", y en 2013 revalidaron sus jinetas con el éxito de "…Like Clockwork", primer álbum de su catálogo en debutar en el #1 del listado Billboard.
Los boletos para ver a Queens Of The Stone Age en Chile estarán a la venta a través de Puntoticket desde el 30 de octubre al mediodía.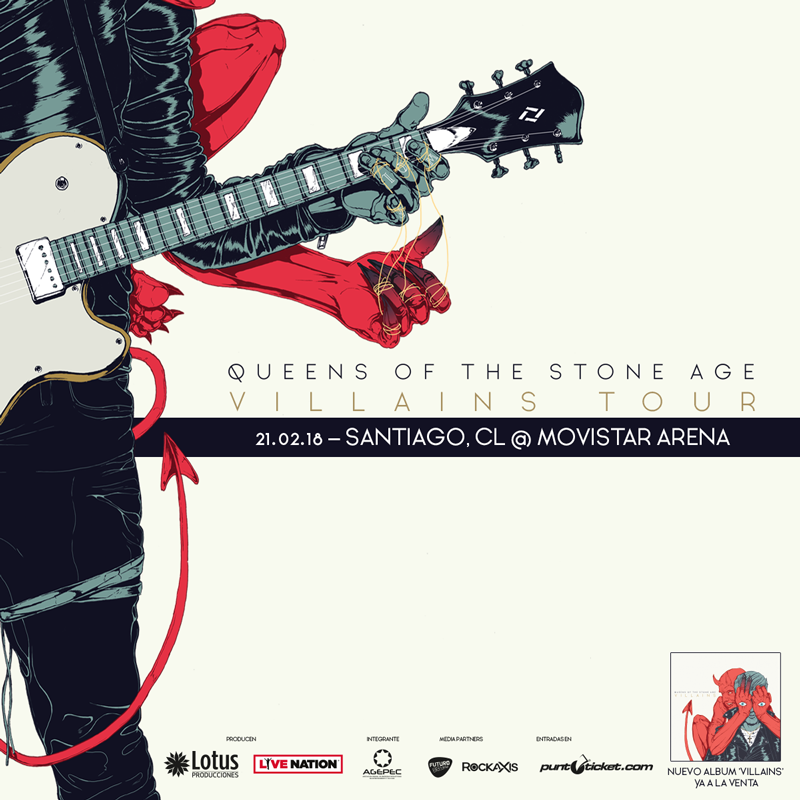 (Visited 8 times, 1 visits today)