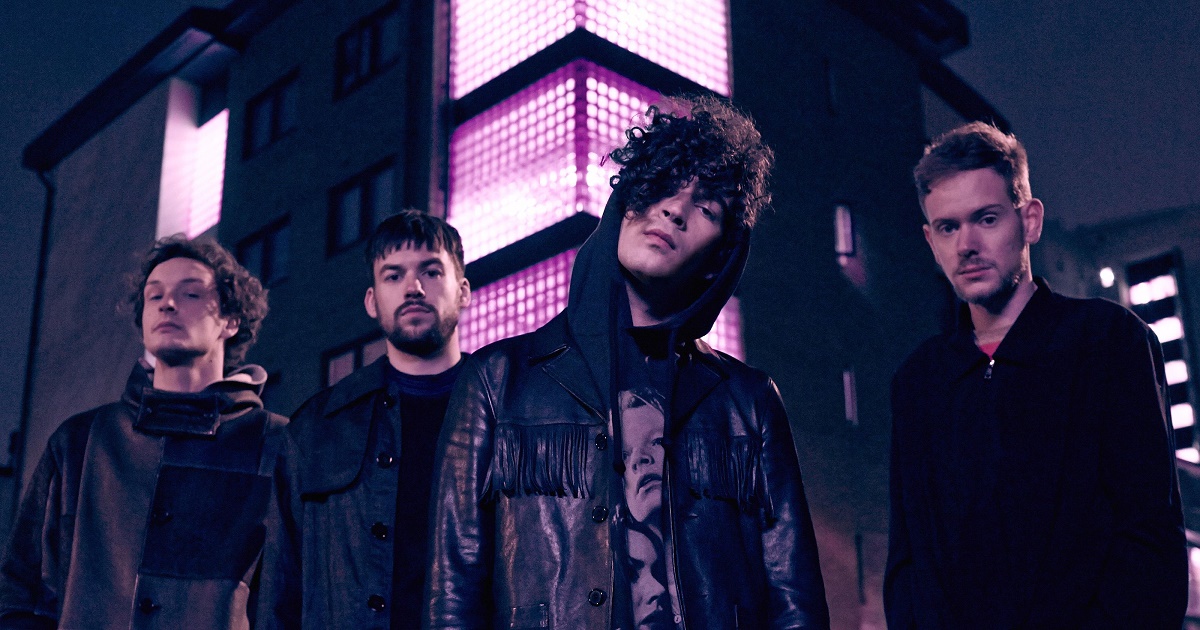 Opennig Show / LollaParties
 Como tentempié a la última edición de LollaCL, Lucybell brindará un espectáculo que recorrerá toda la exitosa carrera de la banda, en la Discotheque Blondie (31/3). Como cierre, estarán los británicos de The 1975, mostrando los éxitos de su explosiva carrera en el escenario de Movistar Arena (4/4).
Un choque de clásicos nacionales será el punto de partida de Lollapalooza Chile, con una presentación el viernes 31 de marzo de Lucybell. Una de las bandas más exitosas del rock nacional, con reconocimiento internacional incluido, se tomará los escenarios de la Discotheque Blondie. En esta ocasión, para realizar un Show de Grandes Éxitos, repasando lo más destacado de su vasta carrera.
Dos días después del cierre de Lollapalooza Chile, la banda proveniente de Manchester, The 1975, cuyo primer álbum homónimo –grabado con el productor Mike Crossey (Artic Monkeys, Foals)- alcanzó el #1 de los charts en el Reino Unido, logro que su segundo trabajo "I Like When You Sleep, For You are so Beautiful Yet So Unaware Of It" (2016), igualaría y sumaría otro #1, esta vez en las listas del Billboard 200 americanas, ganando un Brit Award como Mejor Banda Británica este año. Su show tendrá lugar en Movistar Arena el martes 4 de Abril.
El viernes 31 de marzo se activará un ciclo de LollaParties con la presentación de Dj Fat Pablo, quien cuenta con amplio recorrido internacional, específicamente en la escena británica, en Varanasi con entrada liberada.
El sábado 1 de abril, tendrá lugar un espectáculo por partida triple. Fernanda Arrau, Dj, productora y una de las figuras más reconocibles de la escena electrónica chilena. Se ha presentado en los escenarios más importantes de Sudamérica y su último trabajo, Cambio/Fuera, fue producido por Sebastián Roman (MKRNI). Compartiendo escenario también estará Cristián Araya, Dj y director musical de Radio Duna, junto al trasandino Claudio Arditti, también Dj, cuyo estilo se mueve entre el deep, minimal y progresivo, entre otros. La fiesta está asegurada en Candelaria Bar.
——————————————————————
"Lucybell, Show Grandes Éxitos" – Blondie / 31 de marzo – 21 horas.
Evento para Mayores de 18 años
Venta de Entradas en Puntoticket.
The 1975 – 4 de abril – Movistar Arena. Entradas en Punto Ticket https://www.puntoticket.com/1975
Viernes 31 de marzo – Fat Pablo – Varanasi – Entrada Liberada
Sábado 1 de abril – Fernanda Arrau + Cristian Araya + Claudio Arditti – Candelaria – Venta en Puerta. Evento Mayores de 18 años.
(Visited 4 times, 1 visits today)