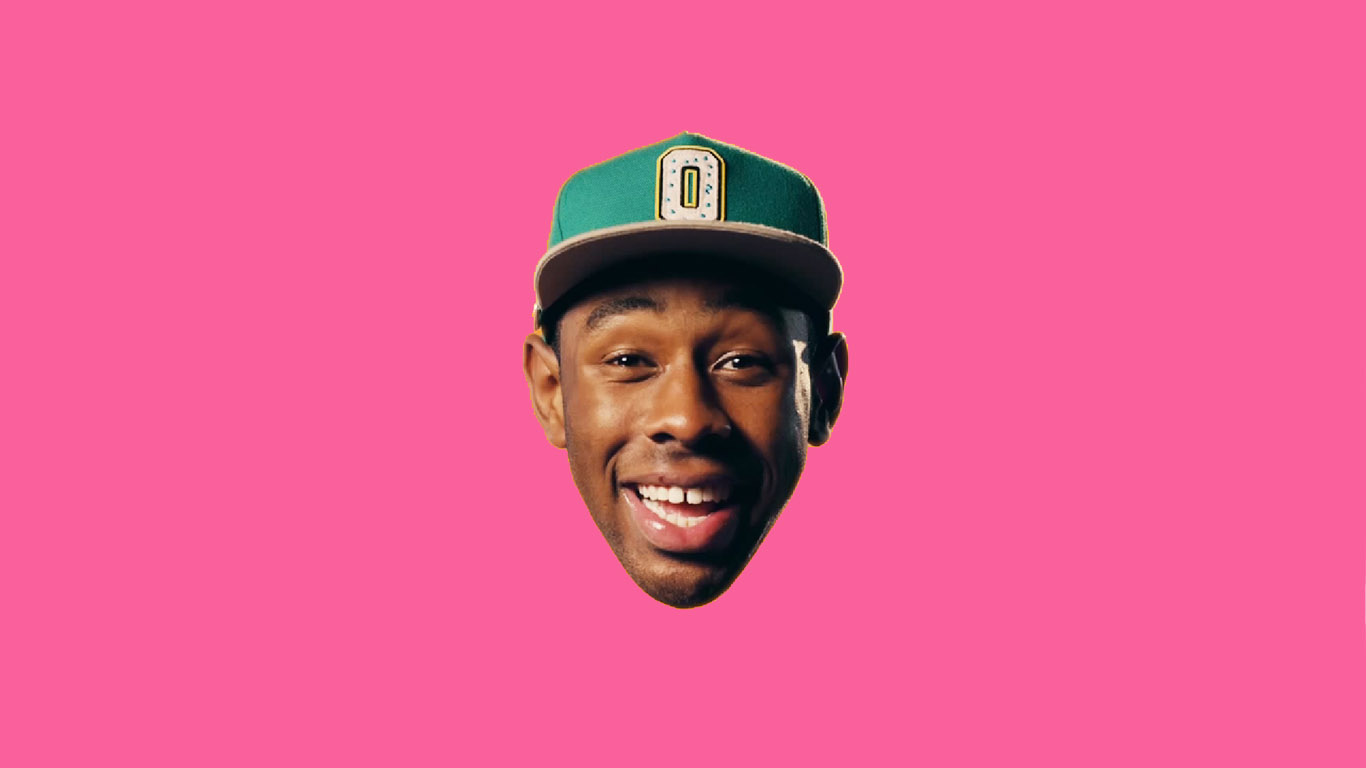 Informamos que a participação do rapper norte-americano Tyler, The Creator no Lollapalooza Brasil 2018está cancelada. O artista enviou o seguinte comunicado:
"Infelizmente, por motivos pessoais, eu não conseguirei me apresentar nas edições do Lollapalooza na América do Sul. Me desculpem e eu prometo que irei voltar".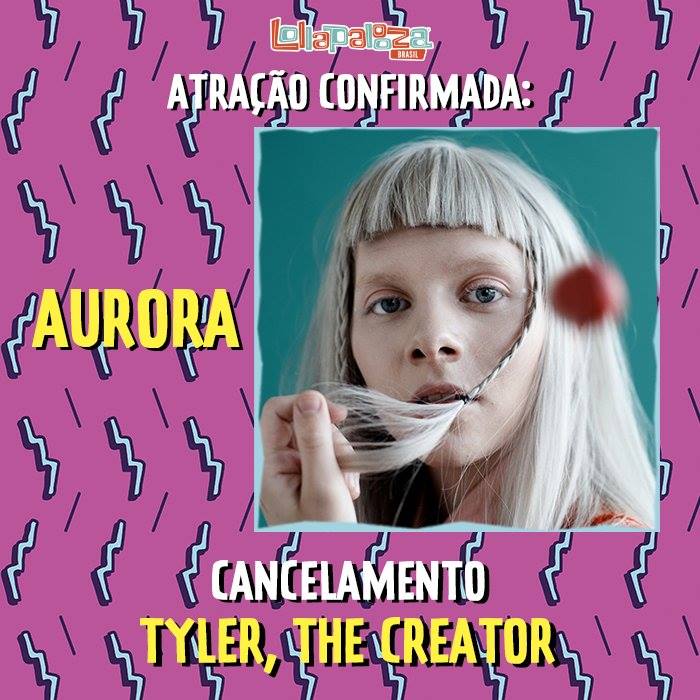 Aproveitamos para anunciar que a cantora, compositora e produtora norueguesa AURORA irá participar do Festival no palco AXE, no dia 25 de março (domingo), às 18h20, no Autódromo de Interlagos, em São Paulo.
Fenômeno do cenário pop europeu, Aurora Aksnes ficou famosa com os singles "Puppet", "Awakening", "Under Stars", mas foi após "Runaway" ganhar as paradas no Reino Unido e atingir mais de 1 milhão de acessos no Spotify em apenas seis semanas, que as portas começaram a se abrir. Esta música inclusive recebeu boas críticas de diversos meios de comunicação, inclusive da tradicional NME.
Neste momento, a artista está em plena turnê mundial do elogiado álbum de estreia "All My Demons Greeting Me as a Friend".
LOLLAPALOOZA BRASIL 2018 – A sétima edição deste que é um dos mais importantes eventos de música e experiência do mundo, tem como headliners no dia 23 de março, Red Hot Chili Peppers e LCD Soundsystem; Pearl Jam e Imagine Dragons são os headliners do dia 24 de março; e The Killers e Lana Del Rey são osheadliners do dia 25 de março.
O festival tem o patrocínio de Budweiser, Chevrolet Onix, AXE, Doritos, Petrobras Premmia, Bradesco enext. Apoio Fusion Energy Drink, SKY e Samsung Galaxy. Hospital Sancta Maggiore é o fornecedor oficial.Globo, Multishow, Globo.com, 89 FM – A Rádio Rock, Rádio Mix – 106.3 e Veja São Paulo são media partners.
INGRESSOS – Quem quiser ir ao Lollapalooza Brasil 2018 é melhor correr! A pouco menos de um mês do festival, é possível adquirir apenas a Lolla Cashless by next para sexta-feira, dia 23 de março.
Além de não ser mais possível adquirir o Lolla Pass (válida para os três dias do festival), também não estão mais disponíveis as pulseiras do Lolla Day de sábado (24/03) e domingo (25/03).
Os últimos ingressos podem ser adquiridos pelo site www.lollapaloozabr.com, bilheteria oficial (sem taxa de conveniência – Citibank Hall, em São Paulo) e nos seguintes pontos de venda exclusivos: Teatro Cetip, em São Paulo, Km de Vantagens Hall RJ e BH. O parcelamento do Lolla Day é exclusivo para clientes Bradesco Cartões, Bradescard e next, que podem parcelar em 3x (não há parcelamento para demais cartões). O desconto também é válido para pagamento em Cartões de Débito Bradesco (exceto internet). A compra é limitada em 4 ingressos por CPF.
(Visited 11 times, 1 visits today)