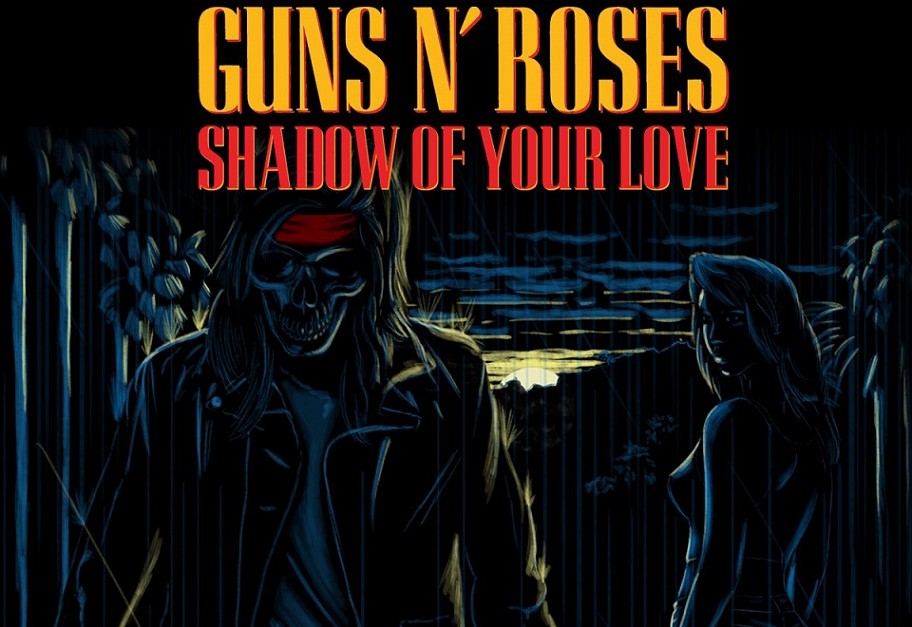 A banda Guns N' Roses acaba de anunciar o box especial "Appetite For Destruction – Locked N´ Loaded", que celebra seu álbum de estreia. A super caixa será lançada no dia 29 de junho, mas a pré-venda já está disponível no site GNR.FM.O item mais completo estará disponível no valor de US$ 999, cerca de R$ 3.500. Já o box Super Deluxe Edition sai US$ 179 (R$ 630), o LP duplo de 180 gramas, no valor de US$ 35.98 (R$ 123), CD duplo remasterizado a US$ 19.98 (R$ 70) e CD simples remasterizado por US$ 13.98 (R$ 50).
Entre os materiais raros e inéditos estão duas músicas gravadas com o produtor Mike Clink, "Shadow Of Your Love" e uma versão acústica de "Move To The City".
"Shadow of Your Love" fazia parte do repertório do Hollywood Rose, grupo pré-Guns N' Roses fundado por Axl Rose e Izzy Stradlin. Especula-se que o instrumental foi regravado pela atual formação da banda. Confira abaixo o lyric video.
"Appetite For Destruction: Locked N' Loaded" track listing:
Disco 1 – Appetite For Destruction
01. Welcome To The Jungle
02. It's So Easy
03. Nightrain
04. Out Ta Get Me
05. Mr. Brownstone
06. Paradise City
07. My Michelle
08. Think About You
09. Sweet Child O' Mine
10. You're Crazy
11. Anything Goes
12. Rocket Queen
Disco 2 – B-sides N' EPs
01. Reckless Life
02. Nice Boys
03. Move To The City (Live)
04. Mama Kin
05. Shadow Of Your Love (Live)
06. You're Crazy (Acoustic Version)
07. Patience
08. Used To Love Her
09. You're Crazy
10. It's So Easy (Live)
11. Knockin' On Heaven's Door (Live)
12. Whole Lotta Rosie (Live)
Disco 3 – 1986 Sound City Session
01. Welcome To The Jungle (1986 Sound City Session)
02. Nightrain (1986 Sound City Session)
03. Out Ta Get Me (1986 Sound City Session)
04. Paradise City (1986 Sound City Session)
05. My Michelle (1986 Sound City Session)
06. Think About You (1986 Sound City Session)
07. You're Crazy (1986 Sound City Session)
08. Anything Goes (1986 Sound City Session)
09. Rocket Queen (1986 Sound City Session)
10. Shadow Of Your Love (1986 Sound City Session)
11. Heartbreak Hotel (1986 Sound City Session)
12. Jumpin' Jack Flash (1986 Sound City Session)
Disco 4 – 1986 Sound City Session N' More
01. Shadow Of Your Love
02. Move To The City (1986 Sound City Session)
03. Ain't Goin' Down No More (Instrumental Version – 1986 Sound City Session)
04. The Plague (1986 Sound City Session)
05. Nice Boys (1986 Sound City Session)
06. Back Off Bitch (1986 Sound City Session)
07. Reckless Life (1986 Sound City Session)
08. Mama Kin (1986 Sound City Session)
09. New Work Tune (1986 Sound City Session)
10. November Rain (Piano Version – 1986 Sound City Session)
11. Move To The City (Acoustic Version – 1986 Sound City Session)
12. You're Crazy (Acoustic Version – 1986 Sound City Session)
13. November Rain (Acoustic Version – 1986 Sound City Session)
14. Jumpin' Jack Flash (Acoustic Version- 1986 Sound City Session)
15. Move To The City (1988 Acoustic Version)
Blu-Ray Audio
01. Welcome To The Jungle
02. It's So Easy
03. Nightrain
04. Out Ta Get Me
05. Mr. Brownstone
06. Paradise City
07. My Michelle
08. Think About You
09. Sweet Child O' Mine
10. You're Crazy
11. Anything Goes
12. Rocket Queen
Bonus Tracks
01. Shadow Of Your Love
02. Patience
03. Used To Love Her
04. You're Crazy
05. Move To The City (1988 Acoustic Version)
Music Videos
01. Welcome To The Jungle
02. Sweet Child O' Mine
03. Paradise City
04. Patience
05. It's So Easy (Brand New Video From 1989)
(Visited 35 times, 1 visits today)