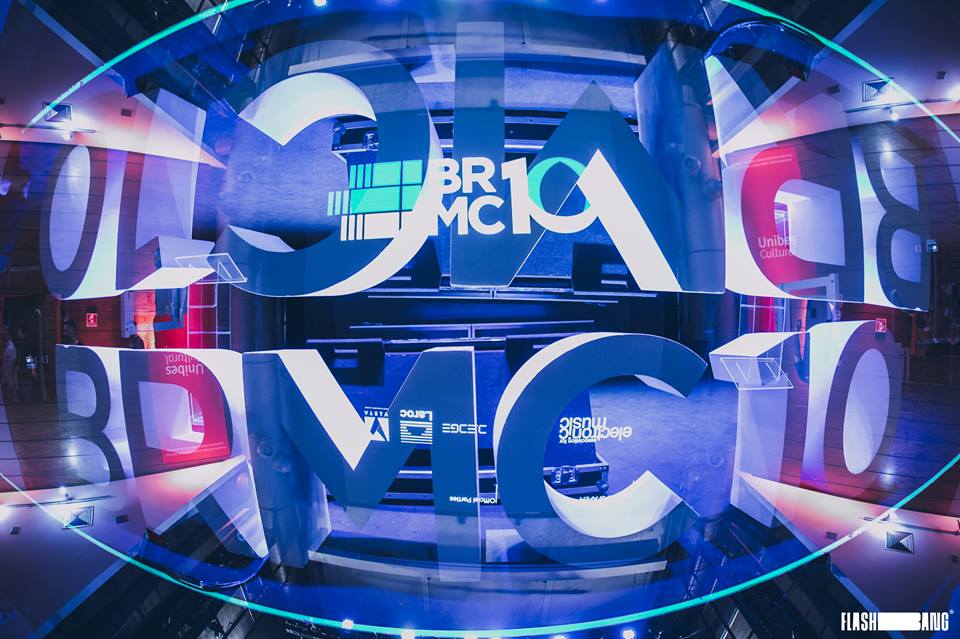 Em outubro de 2017 o Rio Music Conference (RMC) se transformou em Brazil Music Conference (BRMC), passando a assinar como a conferência da dance music e show business na América Latina. O processo culminou com o anúncio de um novo calendário e a mudança oficial para a cidade de São Paulo. O espaço escolhido para receber a maior de todas as conferências foi o Unibes Cultural, que já havia recebido três Edições Regionais da chamada RMC São Paulo.
Com clima aconchegante e muito espaço para networking (on e off-line) a mudança acompanhou novidades, como os seis MACRO TEMAS que organizam os conteúdos (Art In Sound, Future Forum, Somos Latinoamerica!, Trending Topics, Show Business e Music+Brands), um novo espaco para expositores, um Night Program com festas no D-Edge e Vista São Paulo e uma grande festa de encerramento oficial noLaroc Club. Mantendo a tradição de reunir centenas de convidados de todas as partes do Brasil e do mundo em torno de seus debates, o encontro marcou a décima temporada da conferência: BRMC10. Mais de 1500 profissionais dos mais variados segmentos, empresários, artistas e especialistas de todo o mundo participaram ao longo de três dias de painéis, workshops, espaços de networking e debates sobre o mercado do entretenimento e da música, distribuídos em mais de sete espaços dentro do Unibes Cultural. Além disso, 16 profissionais foram homenageados pela curadoria como "Heads of the Market" e uma nova edição do Anuário de Mercado foi lançada, acompanhando de perto e em profundidade os temas debatidos na conferência.
Após três dias intensos e uma closing party à altura, o objetivo de desenvolver uma nova conferência com atrativos para um mercado que se renova em velocidade constante foi cumprido. O BRMC coloca-se à frente de tendências, representando interesses do Brasil e seus vizinhos da América Latina, mas acima de tudo, abrindo espaços para diálogos cada vez mais plurais. Este não foi apenas um caminho para o BRMC, mas a única escolha possível para contemplar o exigente cenário e mercado da música do futuro.
Veja nossa cobertura:
(Visited 14 times, 1 visits today)