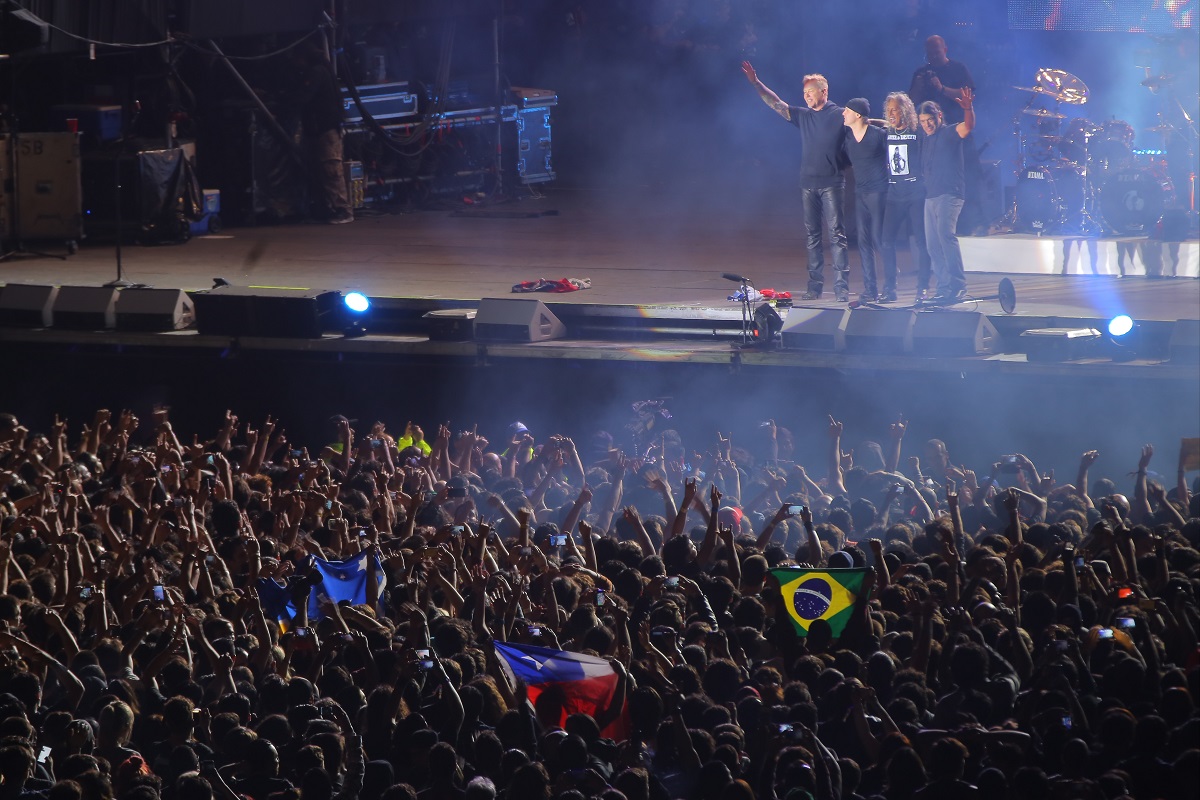 El primer día del festival Lolllapalooza Chile ha terminado con una explosiva presentación de Metallica en el escenario principal VTR quien recibió por más de 2 horas a una de las bandas más esperadas de la noche.
Un concierto en donde canciones Enter Sandman, Seek & Destroy, Master of Puppets, Sad but True, Harvester of Sorrow, For Whom the Bell Tolls, Fuel y One marcaron momentos de adrenalina y emoción en el parque Parque O'Higgins.
Durante el show James Hetfield vocalista de la banda dejó en claro que todos han recibido recomendaciones para ver distintos artistas y estilo musicales pero que ellos son los encargados de representar la música HEAVY, palabras que se llevarían aplausos del respetable y daría el comienzo a la parte más potente del concierto.
De esta manera con otras actuaciones importantes como los colombianos Bomba Estéreo, The 1975, Marshmello, Rancid y The XX se termina el día 1 con muchas ansias de mañana domingo que promete ser también un día para recordar.
(Visited 16 times, 1 visits today)