O Black Label Society lançou o clipe de seu primeiro single "Room Of Nightmare", do álbum Grimmest Hits. O clipe foi dirigido por Justin Reich, grande colaborador da banda.
A banda irá lançar seu décimo álbum, Grimmest Hits, no dia 19 de Janeiro de 2018 pela Spinefarm Records. O novo trabalho sucede os álbuns Catacombs of the Black Vatican de 2014 e Order of the Black de 2010, ambos listados no Top 5 da Billboard. Nesse tempo, Zakk Wylde lançou Book of Shadows II, o esperado trabalho desde seu primeiro álbum solo em 1996, que chegou ao 18o lugar no Top 200 da Billboard.
"Room Of Nightmares" já está disponível em todos os serviços de streaming. Os fãs que comprarem o álbum na pré-venda do iTunes poderão fazer o download da faixa no mesmo instante. Ouça aqui https://spinefarmrecords.lnk.to/grimmesthits. A capa do álbum e sua tracklist estão logo abaixo.
Wylde, agora de volta com Ozzy Osbourne após oito anos, já participou de alguns shows com aquele chama de "the boss". A reunião aconteceu no verão com apresentações em grandes festivais como Chicago Open Air, Louder Than Life e continuará no Ozzfest Meets Knotfest.
O Black Label Society atravessa o mundo alimentado por cafeína e cacofonia. A banda inspira o público onde quer que vá, convidando todos a participarem em sua fraternidade e irmandade do hard rock.
Com dez álbuns de estúdio, álbuns solo, shows do Ozzy, e turnês do Zakk Sabbath acontecendo ao mesmo tempo, a banda navega com toda sua força.
Black Label Society é formado por: Zakk Wylde (vocal e guitarra) / John DeServio (baixo) / Dario Lorina (guitarra) / Jeff Fabb (bateria)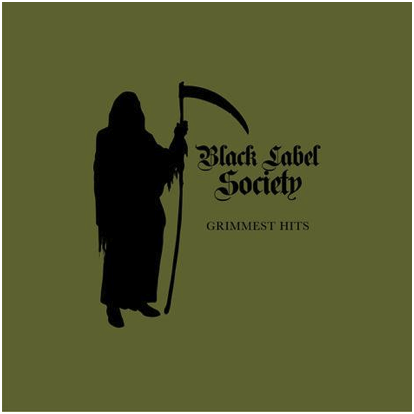 Grimmest Hits Tracklist:
1. Trampled Down Below
2. Seasons Of Falter
3. The Betrayal
4. All That Once Shined
5. The Only Words
6. Room Of Nightmares
7. A Love Unreal
8. Disbelief
9. The Day That Heaven Had Gone Away
10. Illusions Of Peace
11. Bury Your Sorrow
12. Nothing Left To Say